Regular price
$49.99 USD
Sale price
$42.95 USD
Unit price
per
Sale
Sold out
Flagship Formula Pre-Workout. Energy. Endurance. Focus. Pump.

BUCKED UP® was developed with two purposes in mind. To take your workouts to the next level -- check. And be the best possible pre workout on the market -- also check.
We don't use proprietary blends. We have nothing to hide. You won't find ineffective doses of any ingredients in BUCKED UP® because we know that you don't want to pay for a supplement that isn't going to work. Effective for serious athletes, bodybuilders, and anyone else looking for pump, focus, energy, and growth, BUCKED UP® is the pre-workout everyone can agree on. Approximately 200mg caffeine per serving.
CREATINE FREE ZERO SUGAR - KETO / PALEO FRIENDLY - ZERO CALORIE - GMP CERTIFIED
Shipping & Returns

Free Shipping, please allow 4-6 days for delivery.

30 Day Money Back Gurantee. Just contact us, and we will make it right
View full details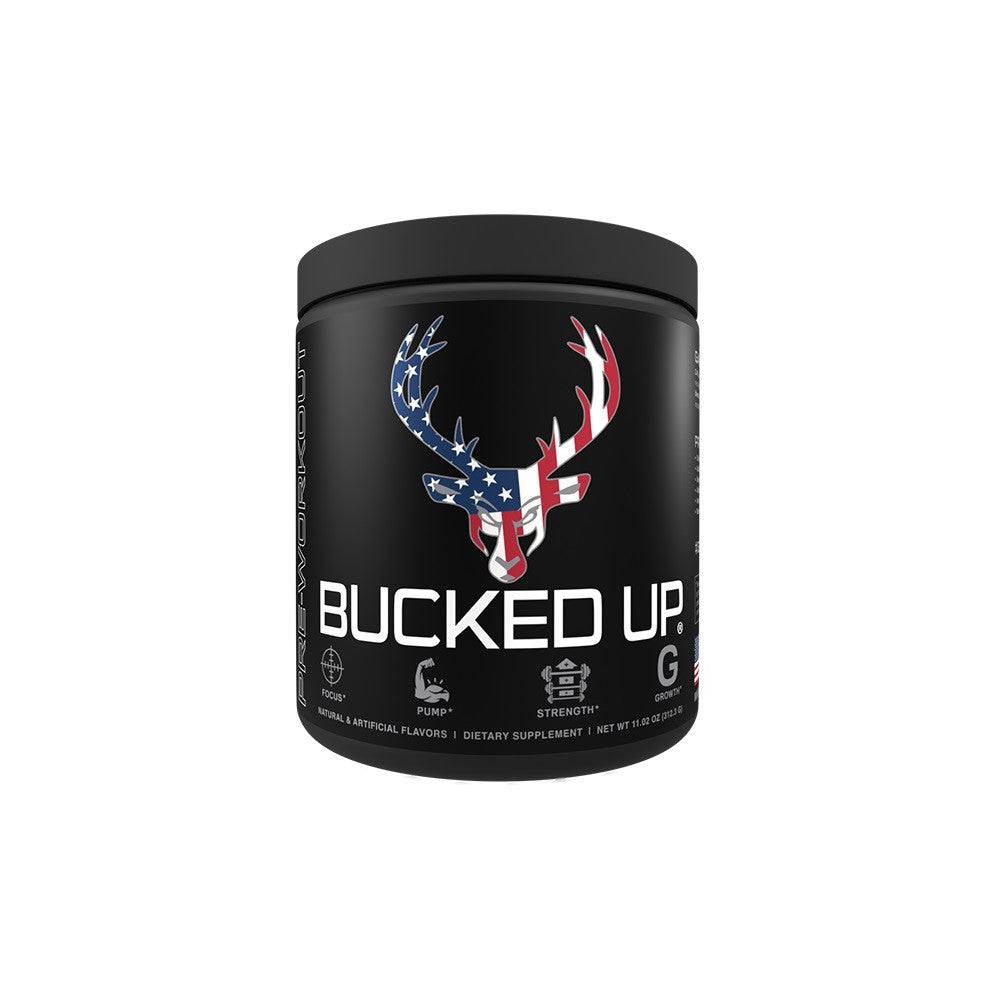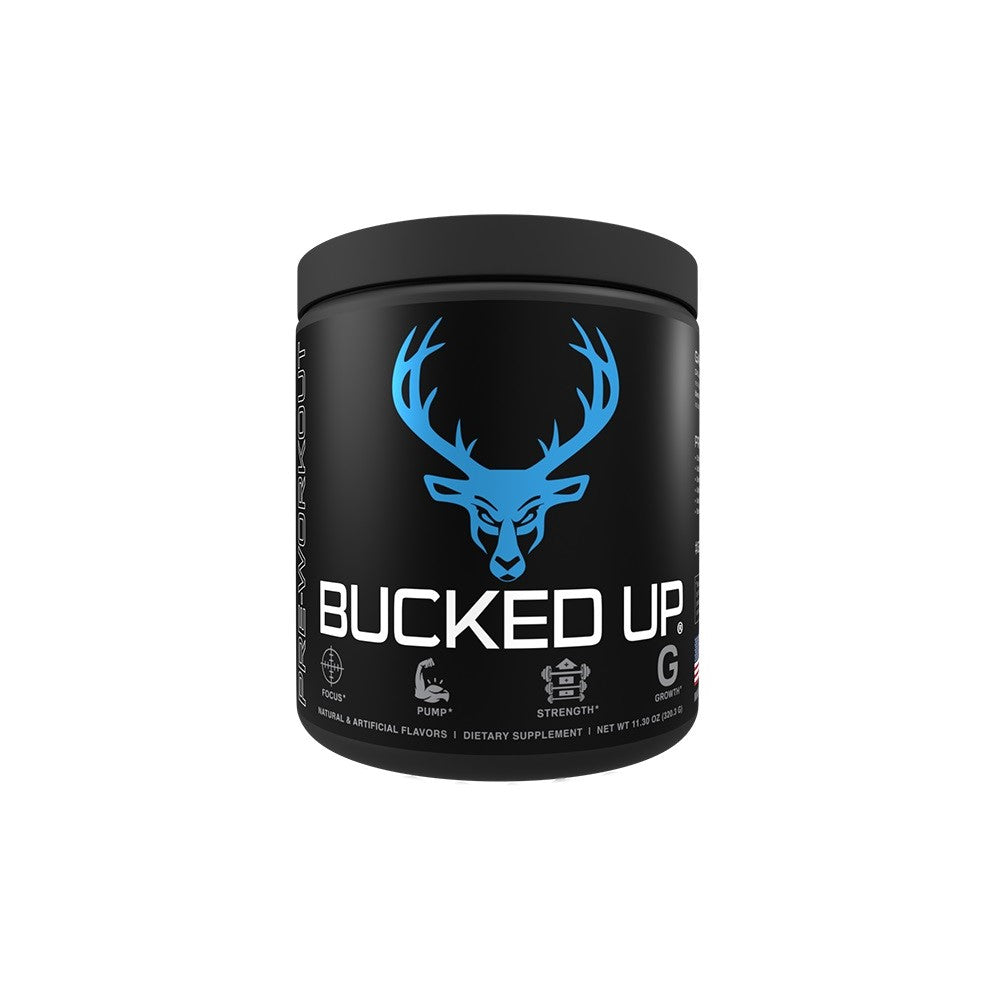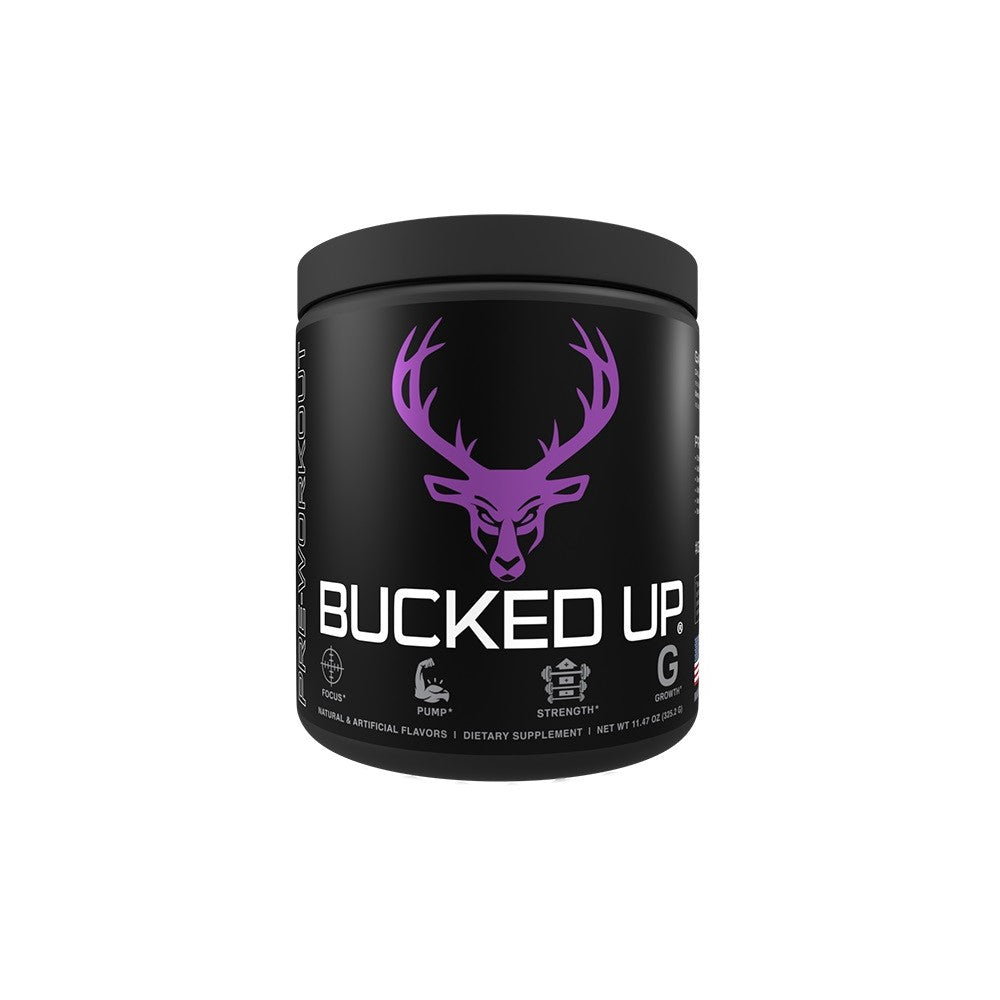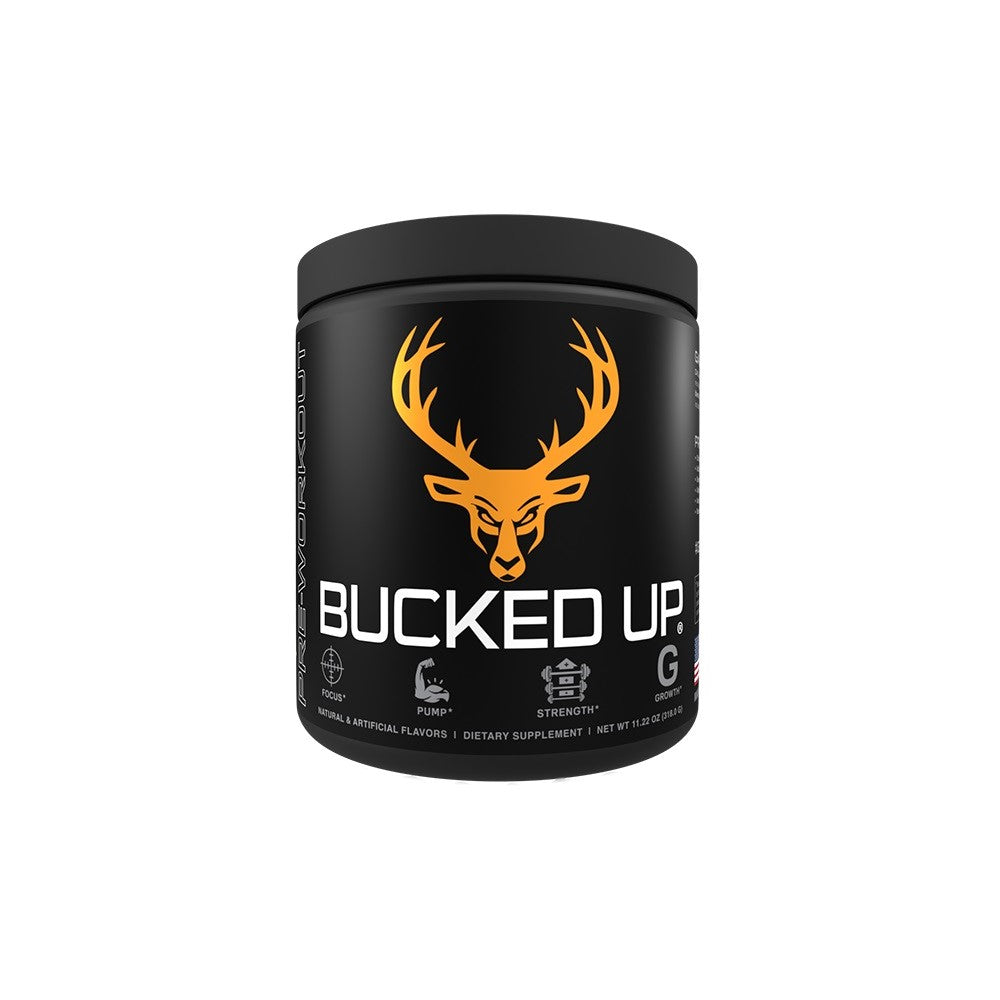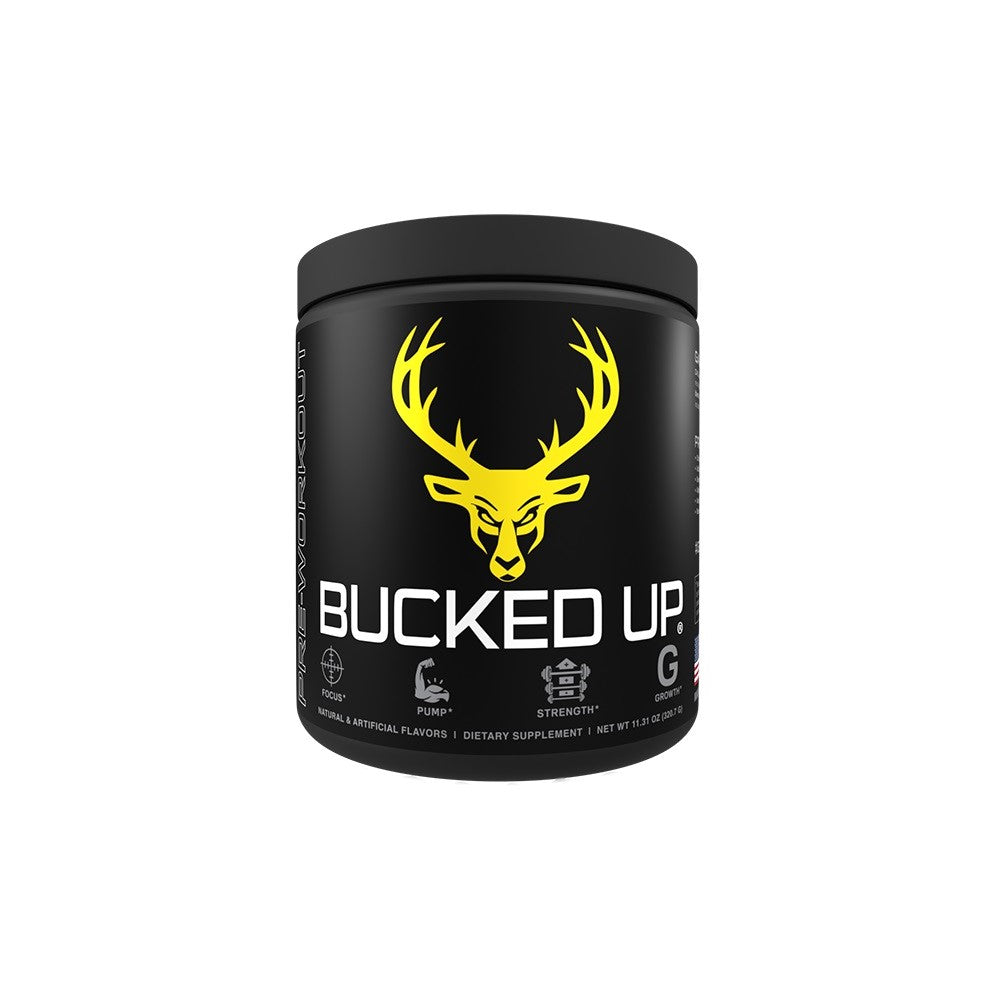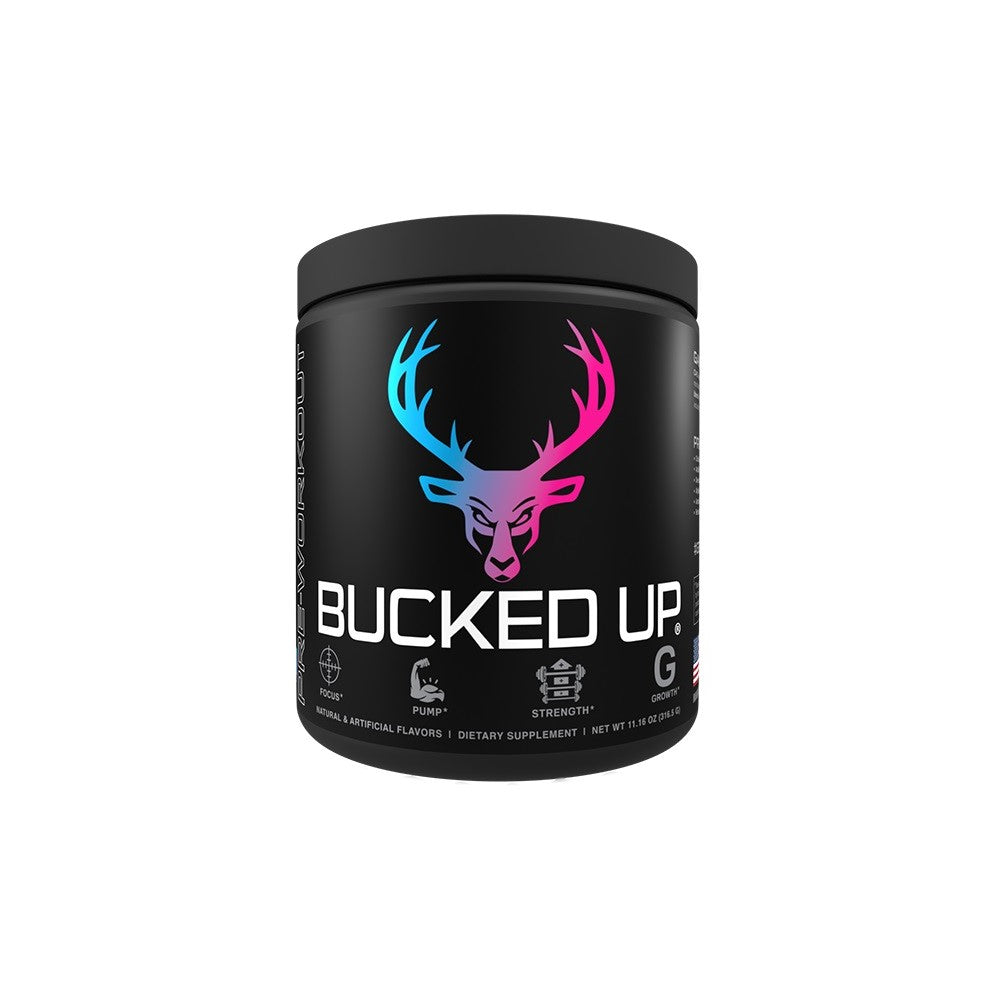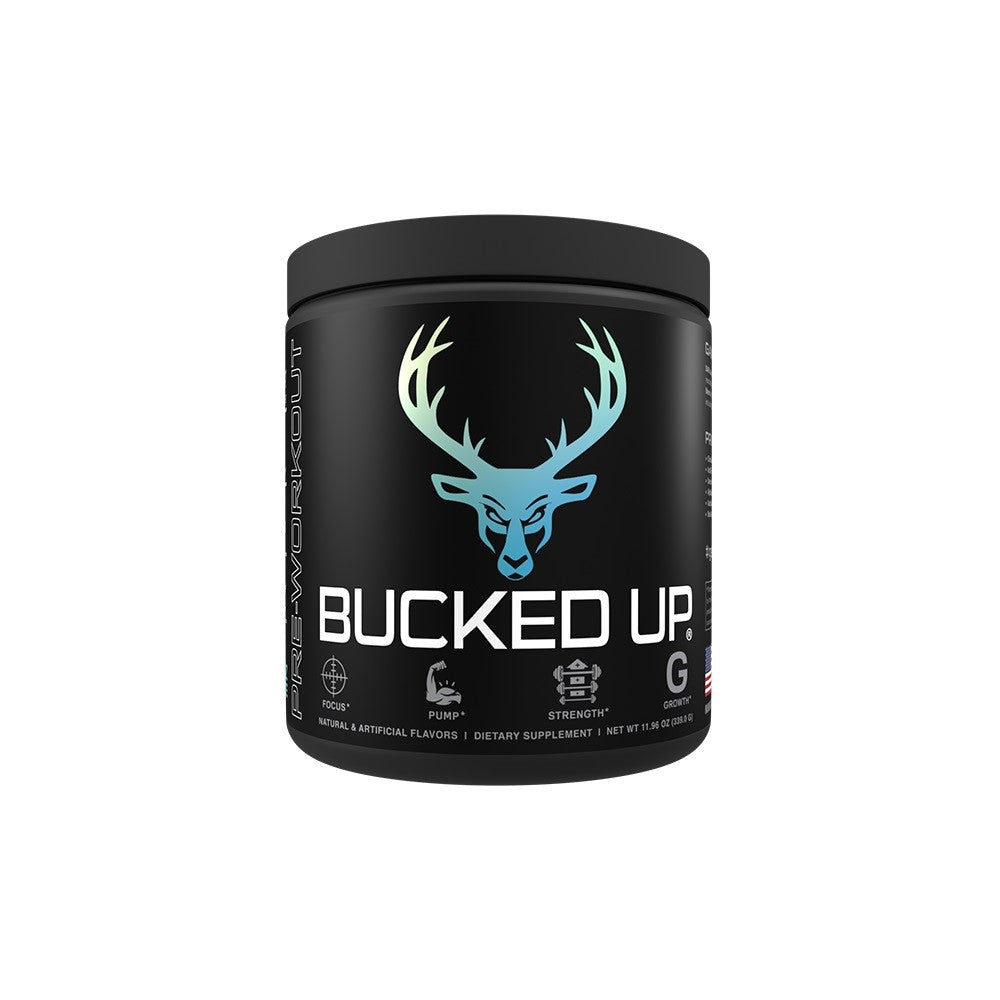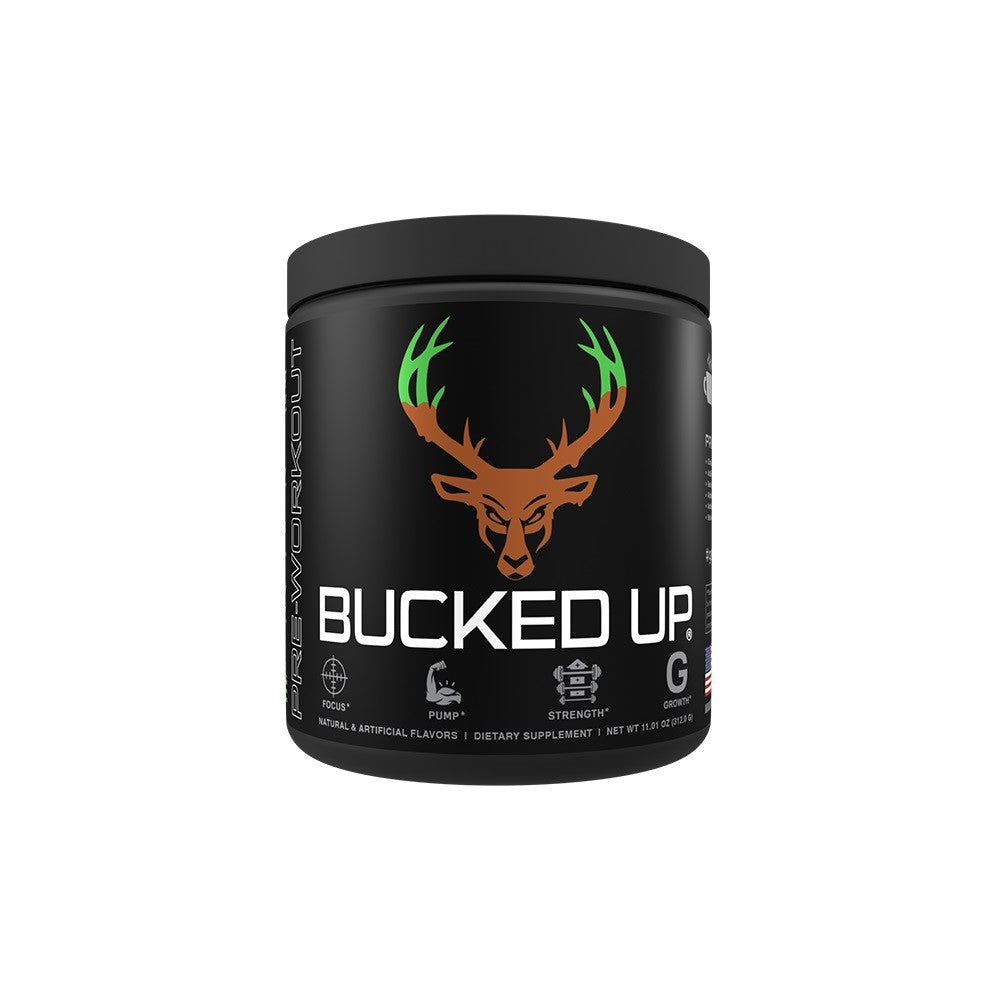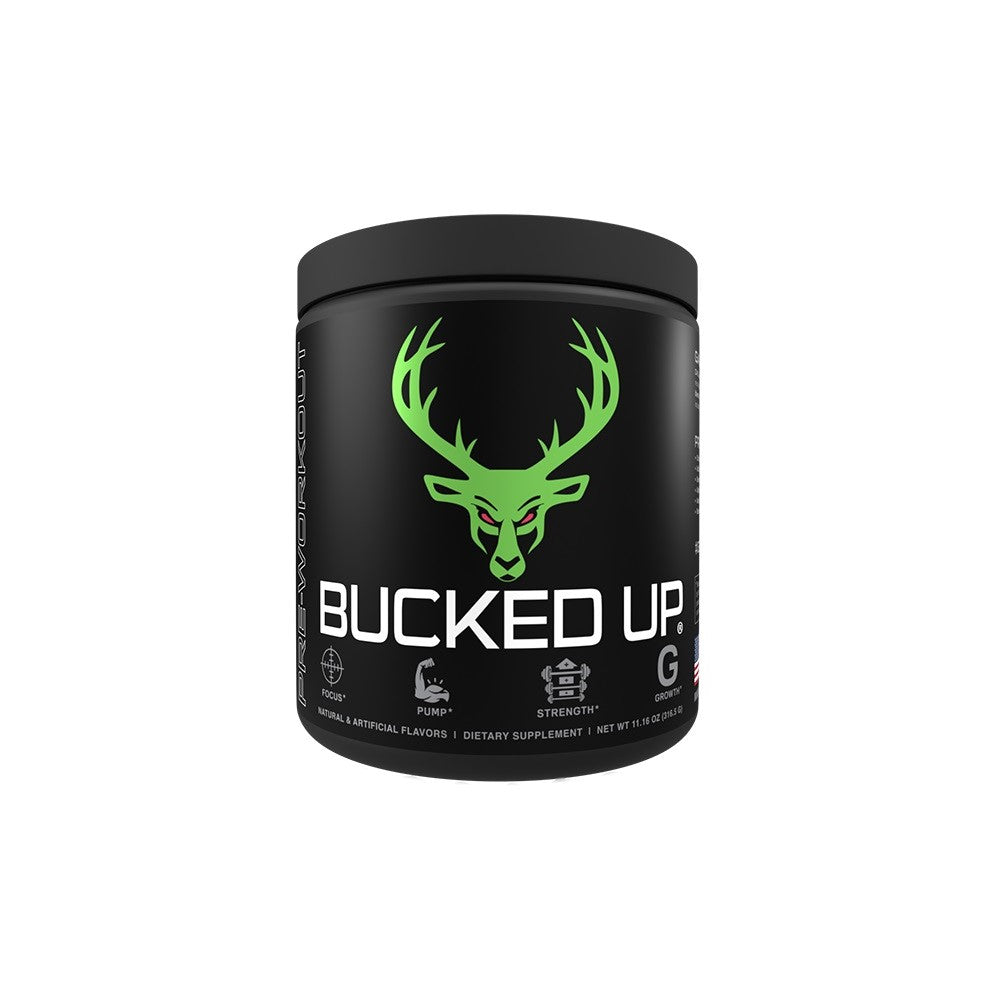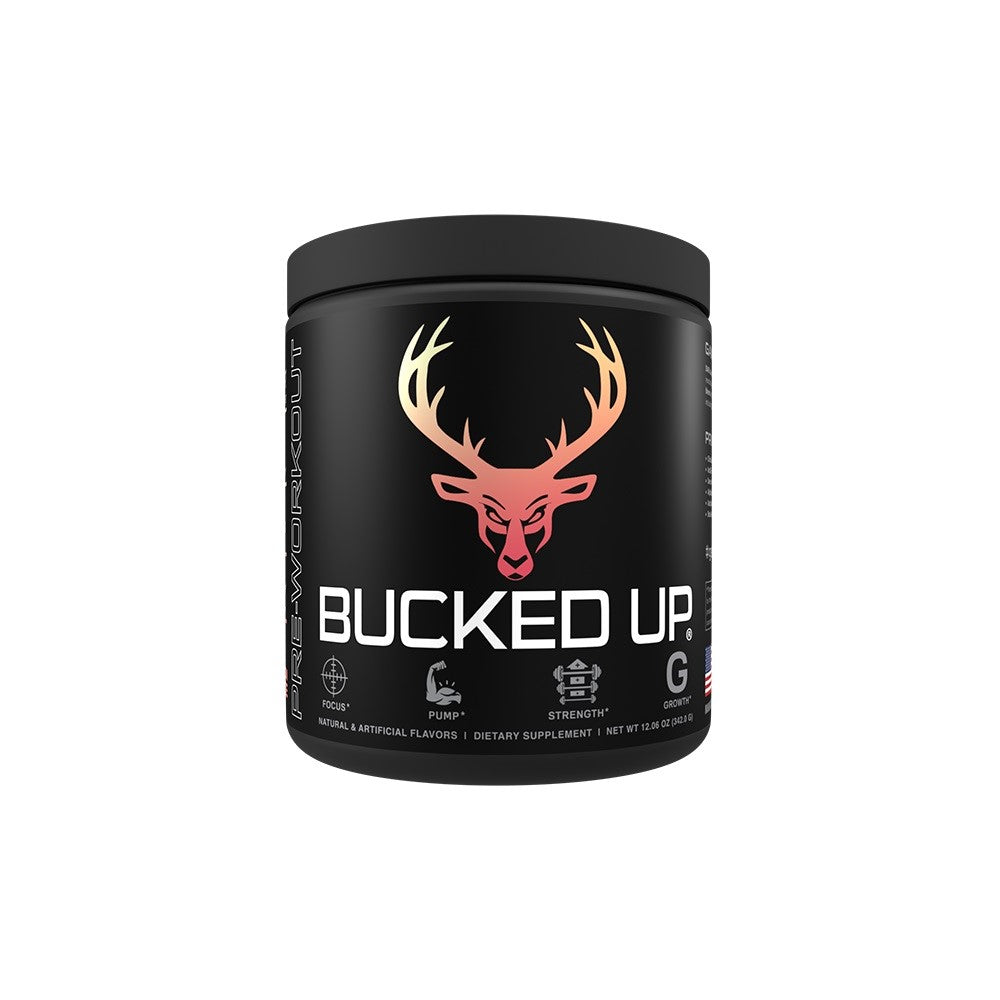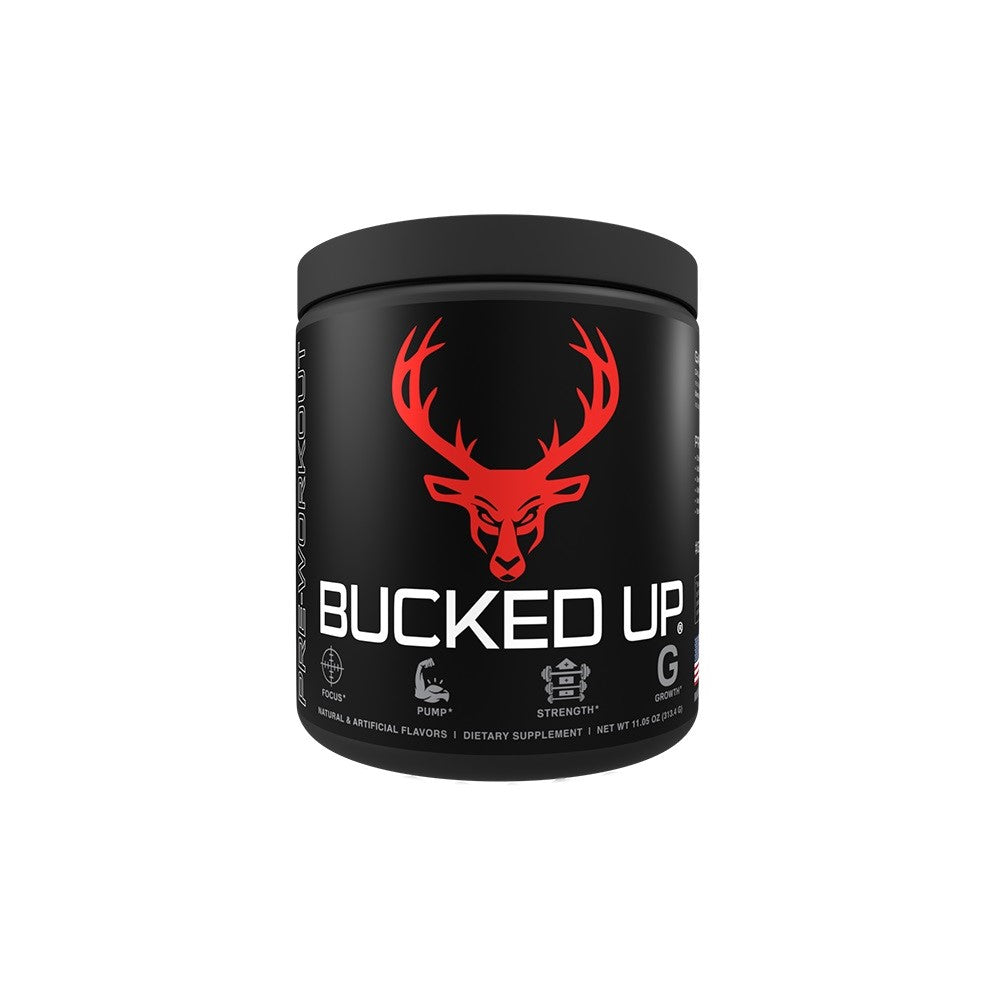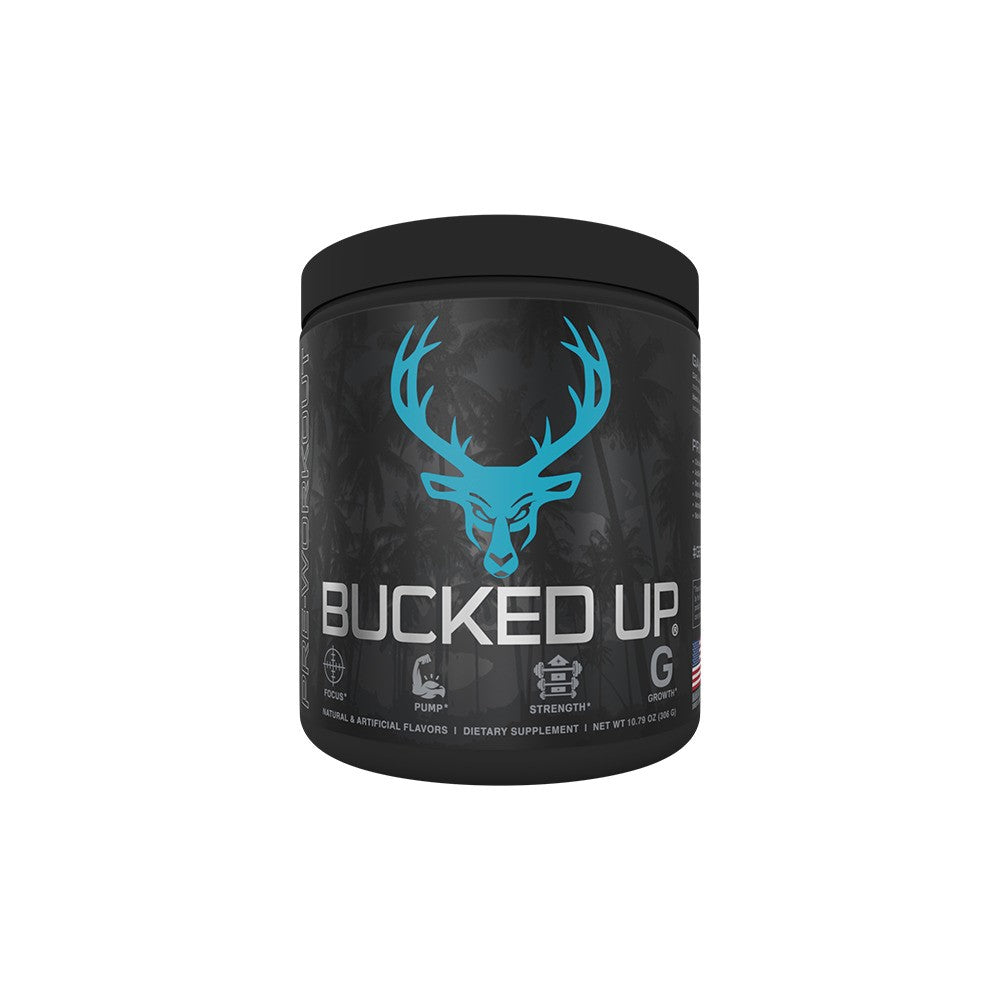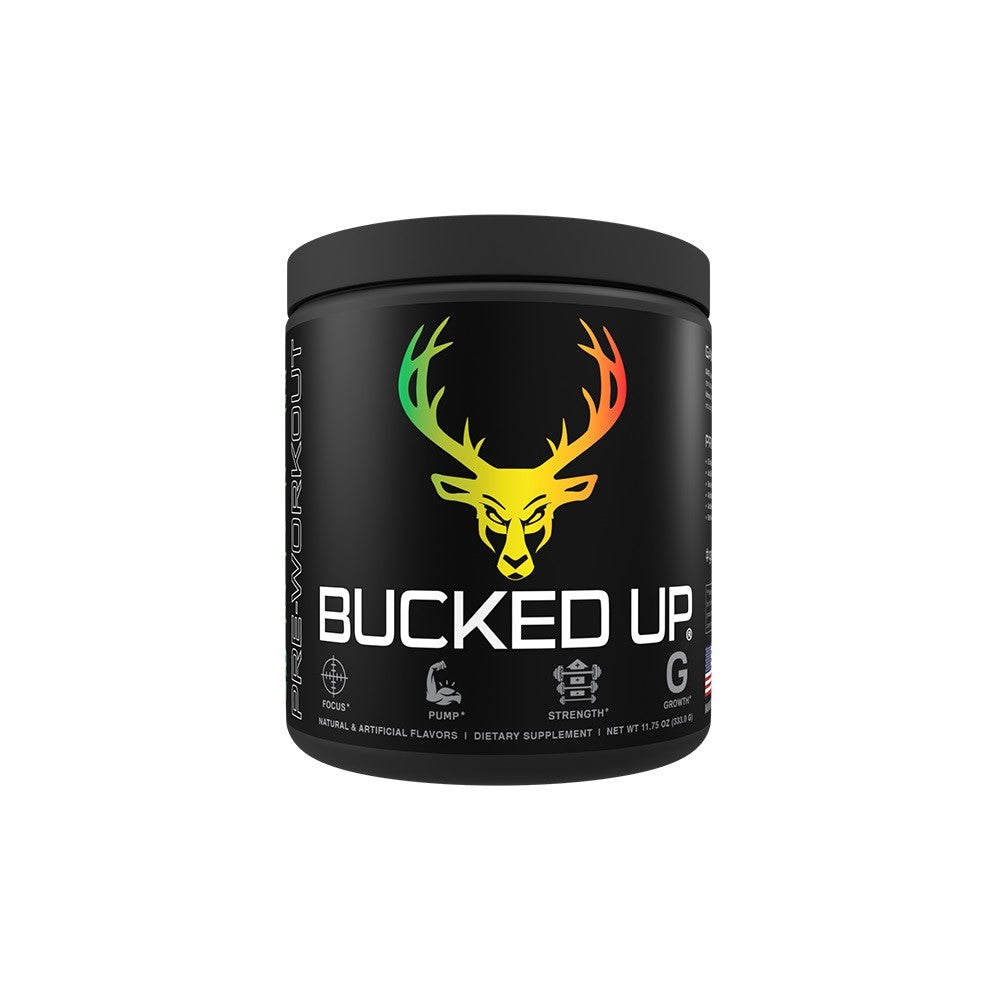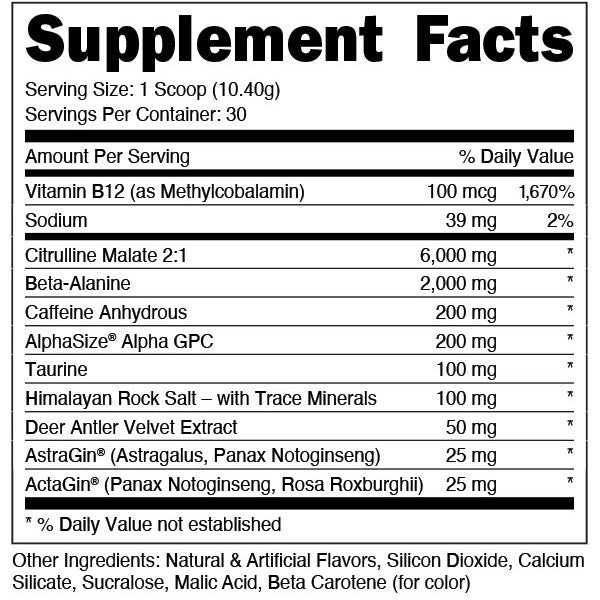 great price
Great product, hard to find the 30 serving size, but it's on this site so here I am.
Review
I love the product but I wish there was a way to go into my account and change the flavor it get. Also I have been trying to cancel my order because Noone returns my email.
Effective PreWorkout
I just started using Bucked Up in the past couple of weeks. I've tried 3 flavors so far: Watermelon, Rocket Pop and Sour Gummy. Normally, I don't care for watermelon flavored stuff, but I gotta say, this was really good. I also really like the Sour Gummy. The Rocket Pop tasted like plastic. The container was sealed well and product looked fresh, but the flavor is off. Maybe just a bad batch? As far as effectiveness, I really like the product. My body temperature increases gradually and almost immediately, I get the tingly sensation in my ears within about 5 minutes and it definitely gets me going and gives me a much longer, productive workout. I like that this isn't hard on my stomach nor does it give me some of the other negative side effects I've experienced with other products in the past. I feel energized for hours after taking it so would not recommend consuming within 6 hours of bedtime. I will continue to use indefinitely.
Free Shipping

Preworkout.com offers free shipping on every single order. Please allow 24 hours for orders to process and 4-6 days for delivery.

30-Day Money Back Guarantee

In the unlikely event that you're not completely satisfied with ANY Preworkout.com product, we don't want to keep your money. Even though our products are of the utmost quality, no supplement works for everyone. Contact us and we'll refund 100% of your purchase price (minus S&H).